– attachment and wear part specialist
MEP Steel is a Finnish company specialized in the production of wear parts and attachments for construction and earthmoving machinery. The company has a solid background in these businesses and possesses a long and deep understanding of customer needs. Furthermore, it has got new and modern premises with new and most modern machine tools. The location is in Ylöjärvi near Tampere in central Finland.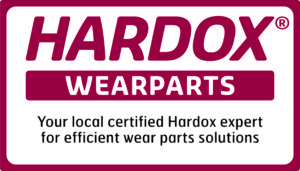 New machine for demolition of concrete
MEP Steel has developed a drop-hammer type breaker for demolition of concrete and other heavy materials and structures. It is a powerful machine also to break large stones, slag and even reinforced concrete. This application separates the steel bars and makes the pulverizing process so much faster and more efficient.
In particular, the machine is suitable for use in spaces where blasting is not possible. The breaker can be mounted on 45t excavators.
The machine is fitted with a bullet that is lifted hydraulically inside a tube and then dropped down for breaking the object. Lifting the bullet takes only a few seconds. There are different sizes of breakers, from 9t to 19.5t but they can all be mounted on the same 45t size excavator.
Major advantages
The MEP Breaker offers many advantages over the conventional breaking tools. It is a cost-efficient piece of machinery, because there is no need to invest in heavy equipment. It also decreases the stress to the boom and to the hydraulic system, since there are no beating elements. This way the carrier lasts longer and offers a higher resale value.
Furthermore, the system is constructed so that there are no hoses inside the tube, which results in no leaks of hydraulic oil. Also the working environment of the operator is optimal due to very low vibration and noise effects. This way the complaints from the outside audience are minimized.
By the customer for the customer
Originally, the breaker system was designed by a Finnish contractor to get a piece of machinery that would make certain demolition work more efficient. The contractor manufactured one breaker but because he was not interested in the manufacturing business, he contacted MEP Steel, who took it over and started to develop the system further.
The cooperation continues for the benefit of other contractors who are interested in investing in a cost-efficient and long-lasting demolition machine.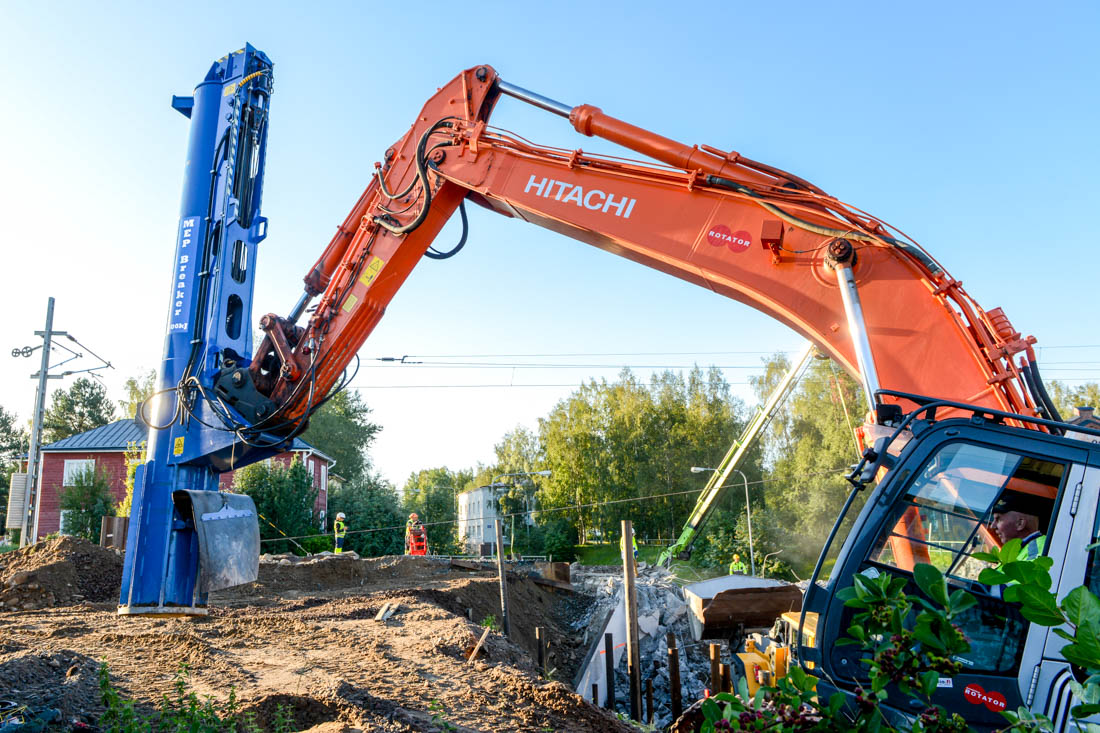 Models
There are currently three models in the MEP Breaker series:
Breaker 200 kJ: total weight 9t, bullet weight 4t
Breaker 300 kJ: total weight 12t, bullet weight 5t
Breaker 1000 kJ: total weight 19.5t, bullet weight 10t
And all the three models only need a 45t excavator carrier.
Technical specification for excavators:
Lifting pressure / flow 150-200 bar / 200l/min
Lowering pressure / flow 90 bar / 130l/min
Locking pressure / flow 100 bar / 50l/min
Opening pressure / flow 150-200 bar / 50l/min
Contact us for more information via email: sales@mepsteel.fi or by phone: +358 40 5481 282